---
HAMBURGS BIGGEST
MODELRAILWAY IN 1 GAUGE
must be demolished due to the renovation of the Museum Für Hamburgische Geschichte.
Last day of operation is 30 January 2023.
---
FASCINATION RAILWAY!
"Aboarding please..."
The "Modellisenbahn Hamburg e.V." operated in the Museum für Hamburgische Geschichte ("Museum of Hamburg History") a model for more than 73 years of the station "Hamburg-Harburg" with its access and including the pier and the pier lane and the Hamburger Hauptgüterbahnhof, which is now in the model no longer exist. In the attachment the steam locomotive has regained its once dominant position not yet sold, but also diesel locomotives and electric locomotives present to you
a century of railway history in Hamburg on a traffic-historical model.
---
To all young people!
Are you interested in model railways?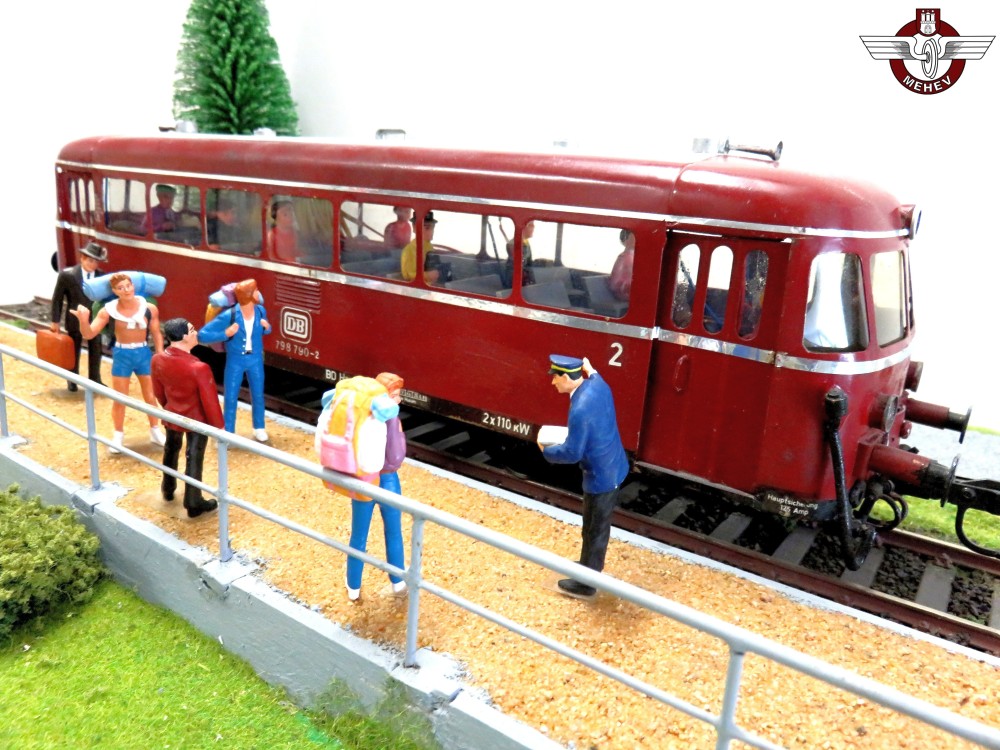 A light diesel railcar of the series VT 98 at the stopping point on our gauge 1 module.
Hardly any other hobby offers such a variety of employment opportunities. If you are at least 14 years old, you will find like-minded people in our youth group. Just come by to get to know us - without becoming a member right away - to see if you like the various tasks and work on the model railroad.
Our youth group meets on Saturdays between 10:00 a.m. and 4:00 p.m. in the Museum for Hamburg History on the 3rd floor. Here you can participate in the redesign of gauge 1 modules.

On our modules the trains run with decoder and should be controlled with a smartphone. Our youth group has set itself the goal, Sound, light and other functions can be switched. Exciting tests are already taking place.
Under guidance you will learn all necessary techniques such as woodwork, track construction, electrical wiring as well as house and landscape construction. Depending on your inclination, there is also the possibility that you will participate in the construction of the large club complex. The members will show you what is to be done on our model layout, or which preparatory work is necessary for the operation. If there are any further questions, the other members can also help you with words and deeds. Of course you will be part of our theme-related excursions and you can help out when we present ourselves in public.
Let yourself be surprised how diverse model railway construction is. Experience the fascination of "railroad"! Have we aroused your interest? Then we look forward to your visit. Please contact us by e-mail info@mehev.de.
---
Virtual tour on the "Harburg side"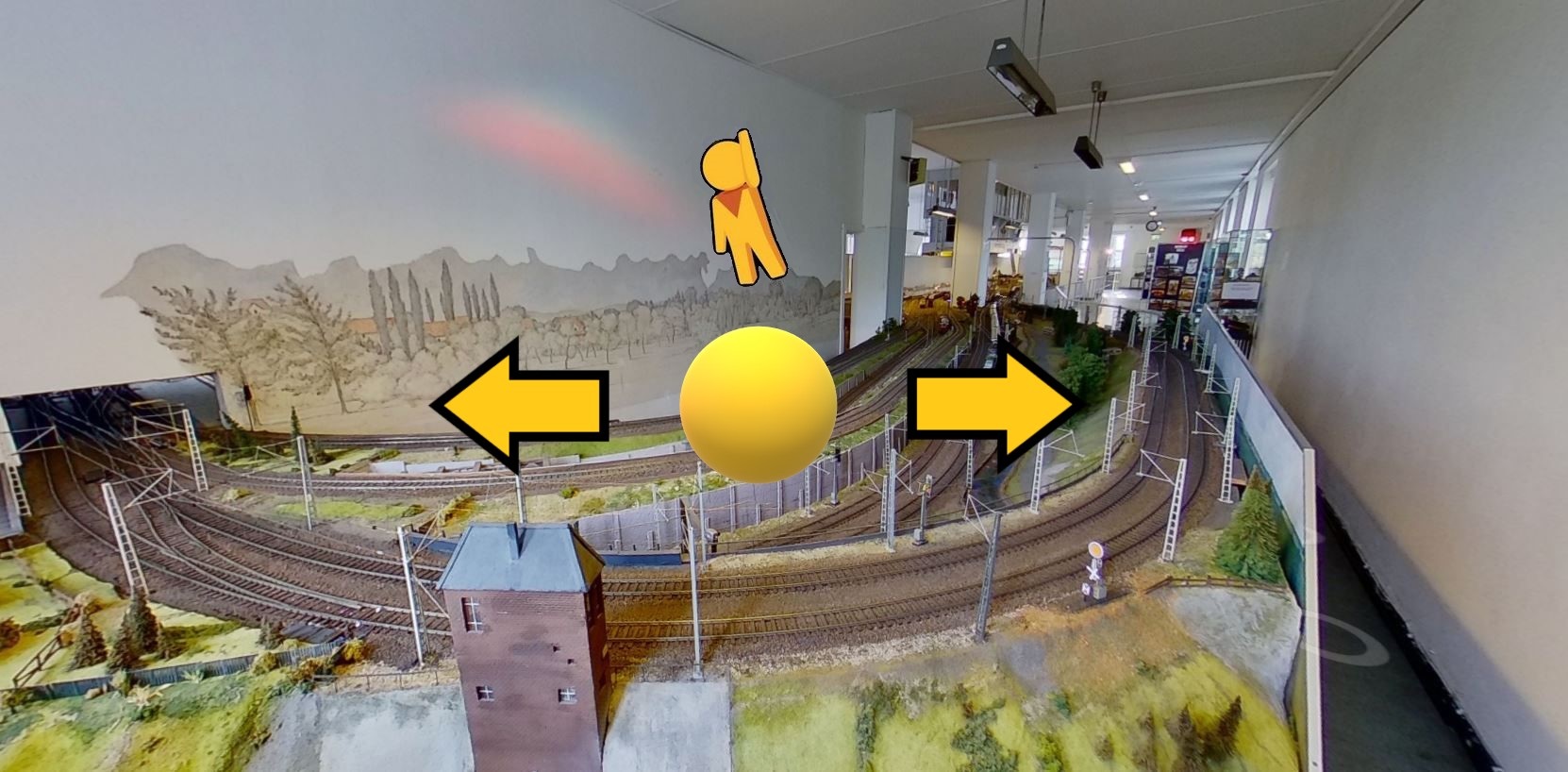 ---
---
A small presentation of the modelrailway:
(
Download Flyer Modelrailway Description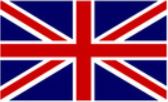 [312kB]
)